Vår nye partner Upcycle it bidrar til økt bærekraft
Tuesday 29th November 2022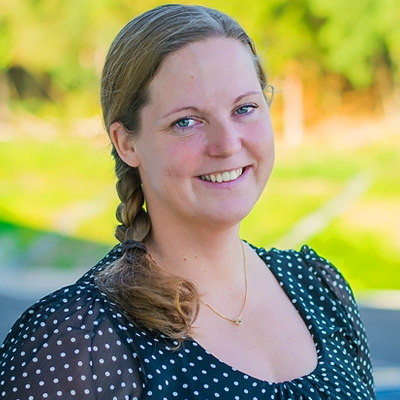 Carolina Fallbring, Commercial Manager System, Exertis Nordics
PRESS RELEASE 2022-11-30
Exertis Nordics starts Nordic cooperation with upcycle it, a refurbished IT provider from Denmark, specializing in offering refurbished electronics as a greener alternative to IT-products such as computers, tablets, phones, and docks. "
We have chosen to make a consistent investment in Exertis regarding sustainability and it is an obvious choice to work with refurbished products, to be able to offer a greener alternative to IT-products.
", says Carolina Fallbring, Commercial Manager System, Exertis Nordics. upcycle it is part of the circular economy trend and offer refurbished products to the market that saves the environment from CO2 emissions and hazardous IT waste. This process reuse 90% of all the IT equipment they receive and out of the remaining 10% recycles 89.57% metals and other raw materials material from the computer. "
We wish to bring together Exertis' impressive business skills and distributions services with upcycle it's sustainable IT-products. To become a trusted partner for one of the world's leading technology distributors, is not only important for our own business – it's also important for the environment that we live in, the future of IT-production and the critical reduction in e-waste worldwide
", says Kasper Nørgaard, Head of Sales at upcycle it. Exertis Nordics aim to contribute to more sustainable business and are looking for opportunities to have more satisfied customers with a range that is improved and expanded. The idea is to supplement the current portfolio to be able to offer the market a comprehensive range, for a more sustainable future. "
Exertis' position as one of the leading distributors in the Nordics, with innovative approaches to business and partnerships, creates new possibilities for upcycle it in terms of growth, and to stay at the forefront of consumer trends in the recycled IT industry
", says Kasper Nørgaard, Head of Sales at upcycle it.
About upcycle it
upcycle it – a frontrunner in sustainable IT products is headquartered in Aarhus, Denmark, and is one of the most preeminent refurbished IT manufacturers in the current market. upcycle it is well-known for building up a refurbished concept for the largest e- and retailers in Scandinavian and are known for providing environmentally friendly and reliable products that offers a green alternative for IT products. As a Microsoft Authorized Refurbished their focus is especially on giving the market an alternative for new laptops, desktops, tablets, smartphones and much more. Refurbished IT products is not only greener and often cheaper but also simultaneously decrease the amount of e-waste in Scandinavia as well in the rest of the world. This area of business is therefore not only one of the highest growing IT product areas, but also an area of business with a story to tell and a message to deliver. For more information, visit www.upcycleit.com and follow on LinkedIn.
About Exertis Nordics
Exertis Nordics is one of the Nordic region's largest and fastest growing distributors of IT and Pro AV products, configuration services, Security & Surveillance and Entertainment (books, games & toys) and is one of the Nordic region's largest manufacturers of computers. Our head office and warehouse are located in Gothenburg, with local offices in Stockholm, Helsingborg and Umeå in Sweden, Sandefjord in Norway, Helsinki in Finland and Copenhagen in Denmark. We currently work with over 250 suppliers and more than 4 000 resellers throughout the Nordic region. Since 2014, the company has been part of the Exertis Group, one of Europe's largest distributors of technology, with sales of close to 5 billion EUR.
En av Norges største messe for forhandlere.
26 april, Vulkan arena, Oslo.
Les mer
Exertis støtter CBRE & PLAN i Sierra Leone
Se filmen om seilingen som samlet inn penger for å hjelpe 135 000 barn.